15 Day Ecuador Active Adventure
Booking Dates
11/20/2019 through 12/14/2020
Travel Dates
09/07/2018 through 12/31/2020
Provider
Kensington Tours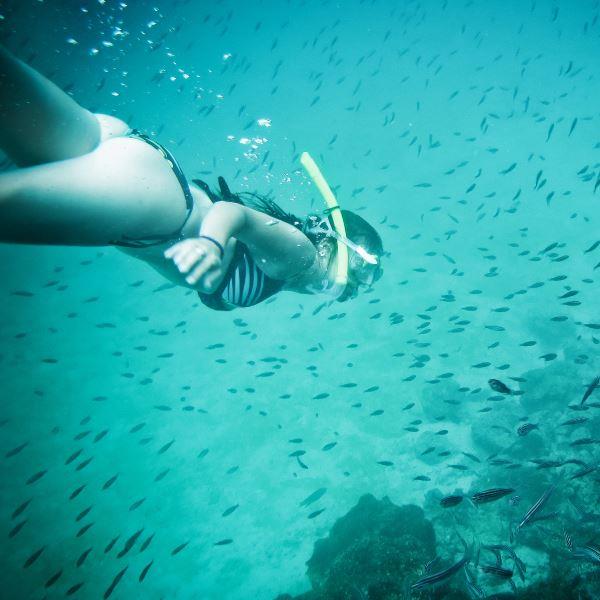 15 Day Ecuador Active Adventure
Bursting with wild creatures, rugged landscapes, mist-shrouded volcanoes, and gripping history, Ecuador is an all-natural theme park for the adventure seeker. This dynamic adventure has it all, combining the wildlife of the Galápagos Islands, dazzling colonial architecture, the wonders of ancient civilizations, and the grandeur of one of the world's most impressive volcanoes into a single life-altering adventure.
After settling in, things kick off in Guayaquil, Ecuador's largest city and most prominent port. More than merely a jumping-off point for the Galápagos Islands, Guayaquil has a charm all its own that you'll discover with a privately guided half-day tour of signature sights like Santay Island, Parque Histórico Guayaquil, and the gorgeous Malecón 2000 riverfront promenade.
From Guayaquil, the scene shifts some 700 miles (1,126 kilometers) east across the Pacific to Ecuador's most famous offshore attraction: the Galápagos Islands. Your first stop is Isla San Cristóbal, the archipelago's most populated island, where you'll visit the Cerro Colorado Reserve, spectacular Playa Puerto Chino, and the El Junco lagoon. Later, head out by boat to Kicker Rock and spend a day snorkeling in a secluded bay populated by dolphins, whales, and friendly sea lions, then embark on a full day of birdwatching and wildlife encounters at Cerro Tijeretas, a scenic spot known for its birdlife and gorgeous Playa Punta Carola. (If you're lucky, you may even get the chance to swim alongside sea turtles and marine iguanas.) You'll also spend time on Isla Isabela, the largest island, where you'll scale mighty Volcán Chico and get up-close with penguins and sea lions on a pleasant kayaking excursion before returning to the mainland and your next stop: Quito.
First, get to know the history of the busy, UNESCO-protected capital of Ecuador courtesy of a privately guided tour of Quito's colonial heritage and diligently preserved architecture. The city's fascinating history predates even that of the Inca, as you'll discover later on a private encounter at the Intiñan Solar Museum, offering a fascinating glimpse into the cosmology of Andean civilization.
The journey ends on a decidedly rugged note in Parque Nacional Cotopaxi, home to Ecuador's second-highest peak. The park's namesake, the enormous 19,000-foot (approximately 6,000-meter) stratovolcano, is one of the highest of its kind in the world, and you'll get to explore its immensity up-close. First, head out with a ranchero from a mountain lodge on a private horseback tour in search of stunning vistas and picturesque mountain villages. Later on a private tour of the park, you'll learn more about the volcano's history at the interpretation center before visiting scenic Lake Limpiopungo for an optional hike to Refugio José Rivas, a stunning outlook 15,750 feet (4,800 meters) above sea level that offers incredible views of the Andes.
Kensington Tours creates private trips from the world's finest ingredients. Tailor-made with care by your personal Destination Expert, your personalized trip is always a one-of-a-kind experience made just for you. Expert local guidance and 24/7 service come standard.
Itinerary
Destination
Pricing
Terms and Conditions
| Day | Description | View All |
| --- | --- | --- |
| Day 1 | Guayaquil | Details |
| Day 2 | Guayaquil | Details |
| Day 3 | Guayaquil To Galapagos To San Cristobal Island | Details |
| Day 4 | San Cristobal Island | Details |
| Day 5 | San Cristobal Island | Details |
| Day 6 | San Cristobal Island | Details |
| Day 7 | San Cristobal Island To Isabela Island | Details |
| Day 8 | Isabela Island | Details |
| Day 9 | Isabela Island | Details |
| Day 10 | Isabela Island To Galapagos To Quito | Details |
| Day 11 | Quito | Details |
| Day 12 | Quito | Details |
| Day 13 | Quito To Cotopaxi | Details |
| Day 14 | Cotopaxi | Details |
| Day 15 | Cotopaxi | Details |